TravelCountry.com presents the
Run
Yak
2.3K run, 3K Paddle and another 2.3K run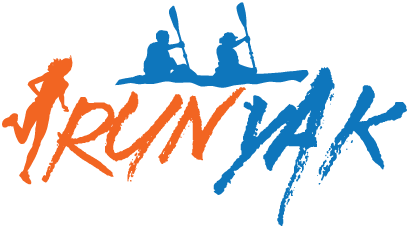 View the official 2018 Event photos HERE.
At Secret Lake Park in the heart of Casselberry on August 17, 2019, at 8 am.
Join the City of Casselberry, Friends of the Park and the Travel Country Outfitters for our ninth annual RunYak at Secret Lake Park. This family friendly race will feature a 2.3 K Run, 3K Paddle and end with another 2.3 K Run. We structured this race so it would be fun for all fitness levels.
This event will be held at Secret Lake Park, nestled in the heart of Casselberry. This amazing park features ball fields, a community center, paved running trail and one of the most peaceful non-motorized blueways in central Florida.
You could win in a Tidal Coast kayak!
Register by July 18th


Tidal Watersports Coast Single Person kayak
$559 value - includes paddle & deluxe seat
Date & Time:
August 17, 2019, 8:00 AM
Race bag pickup begins at 7:00 AM
(kayak drop off must be completed by 7:30 AM)
Registration Fee:

Solo: $35 before 7/18/2019 or $40 after.
Solo participants must bring their own kayak or paddleboard along with PFD & paddle.

2-Person Team: $80 before 7/18/2019. $90 after.
Includes rental of tandem recreational kayak, two PFDs & two kayak paddles.


Online registrations only. You cannot register at the event site!

All entrants get a race bag with assorted swag and coupons, courtesy of Travel Country Outfitters. Registrations made before August 3rd are guaranteed to get a shirt in the size they specified. Registrations after August 3rd are not guaranteed to get a T-shirt in the size they specified.

Location:
Secret Lake Park
200 N Triplet Lake Drive
Casselberry, FL 32707
Click here for Map
Disciplines:
2.3K run, 3K Paddle and another 2.3K run
Divisions:
Kayak (Solo)
Paddleboard (Solo)
Tandem Recreational Kayak Relay (2-Person Team - One runs, both paddle, one runs)
Participant Ages:
13 and up
Awards:
$35 TravelCountry gift card for top finishing male and female in solo kayak divisions. $70 TravelCountry gift card for top finishing team. Paddleboard division will depend on number of participants. 2nd & 3rd Place finishers will receive medals & other prizes should quantities be available..

A minimum of 5 participants are required for top finisher awards in each division.

Prizes:
Each participant will be eligible to win a wide ranging assortment of top quality outdoor gear and apparel. Drawing will be held directly after race. Must be present to win.
Sponsorship
Sponsorship opportunities are available for $50 which entitles the sponsor to a logo on the race shirt, 10'x10' display area at event and literature in race bag. Limited sponsorship opportunities are available. Contact Roger Watson via email or call 407.831.0777 x 150 for sponsorship opportunities.
Our 2019 Sponsors

Travel Country Outfitters
Travel Country Outfitters is Orlando's premiere outdoor adventure store. This is a store where customer service is the first and last thing team members think about. Among the staff you'll find world class climbers, hikers, trail runners, adventure racers and kayakers. If it involves outdoor adventure, there's someone at TravelCountry that has done it and can help you do it too.

Tidal Kayaks
The Tidal Watersports Kayak collection was designed by a group of experienced outfitters to incorporate great design, value, and quality. These boats are sold by a highly selected group of independent outdoor oriented businesses.
The North Face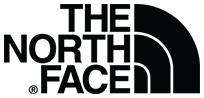 The North Face is one of the most recognized brands in the outdoors community. Their product development begins with athletes, their suggestions, recommendations and new equipment ideas provide the inspiration and challenges that drive the research and development of advanced materials, innovative design and construction. The most crucial step involves testing both in our laboratories and with our athletes on expeditions around the world.

Box HIIT Fitness Forma - Orlando
Box HIIT Fitness Forma is a versatile fitness experience. They offer Boxing, Kickboxing, and Strength and Conditioning group fitness classes. Their classes are led by a certified personal trainer and they also offer open gym for an anytime workout. Your FREE 3-visit pass is waiting- Come see why we have great reviews!

Chance Chiropractic - Winter Park
Dr. Brett Chance is a Board Certified Chiropractic Physician. He holds a Board Certification in Physiotherapy, a CES (corrective exercise specialist) certification and a FAKTR (functional and kinetic treatment with rehab) certification all focused on his chiropractic approach of whole body healing of adjustments coupled with physiotherapy. He specializes in functional rehabilitation, focused orthopedic assessments, sports injury rehabilitation, as well as physical and athletic training. New patient special, Just $29!